International Label Exhibition Opens for Registration Quality Labels Boost Your Competitive Edge
Publish Date: 10-23 2018
Most products come with labels on their packaging, they look simple but make a big difference in products. Labels provide information of products and food ingredients, while distinctive designs increase consumers' purchasing desire. Simply changing a label design can achieve the same purpose of making a new package to grasp the public's attention, but with a lower cost. In this information age, label production technologies are constantly improving to meet various market needs. For example, different types of anti-counterfeit labels help protect products from being forged and thus increase consumers' confidence and loyalty over the brands. In addition, brand owners now use QR codes as a marketing strategy to attract the new generation of consumers.

Growth in food, pharmaceutical and e-commerce sectors generates the rising need for labels. According to a report from Smithers Pira, it is predicted that the worldwide label printing market will grow averagely at 2.8% year-on-year until 2022. The China International Exhibition on Label Printing Technology 2019 (Sino-Label) will be held at Area A, China Import and Export Fair Complex, Guangzhou, China on 4-6 March 2019. It gathers leading suppliers with cost-effective and practical label equipment and materials, with the view to providing solutions to manufacturers for enhancing their productivity and competitiveness.

Thematic Zones Unveil New Trends
It is a great challenge for manufacturers to source up-to-the-minute technologies and materials for producing personalized labels within a limited budget. Under the theme of "Digital, Green, Intelligent", Sino-Label 2019 showcases smart label production technologies and green materials in a centralized platform. The Digital Label Zone and RFID Smart Label Zone will bring together quality suppliers with digital printing innovations, RFID technology and applications. A series of exciting activities held concurrently with the fair will allow audience to keep abreast of the latest trends and topics including EB printing, RFID technology, anti-counterfeiting and intelligent tracing.

The Green Flexo Technology Zone and the Green Label Material Zone will provide flexo printing solutions and environmental-friendly materials, which help brands produce green, quality and unique products which meet various needs of consumers at a low cost.

Some exhibitors in Sino-Label 2019 are as follows:

Lecco (Kaiping) Adhesive Products Co., Ltd.
Booth no.: 2625, Hall 2.1
Lecco is committed to providing quality, convenient and eco-friendly adhesive products. They will showcase "BOPP Lamination Series" (Solvent-Based Adhesive BOPP Series, Environmental Water-Based PSA BOPP Series, Printable Lamination Series, PET Lamination Series and BOPP Transfer Film) and label materials that are suitable for producing labels for electronics, cosmetics, toys, medical, logistics, clothing, vehicles, hygienic towelette, advertising, industrial products, food, wine and stationery.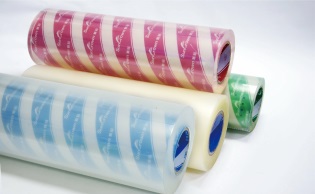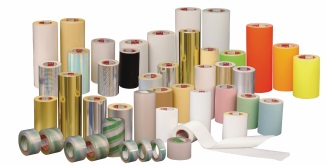 Soontomax (Taishan) Label Material Co., Ltd.
Booth no.: 2630, Hall 2.1
Dedicated to green production, Soontomax has developed water-based print coatings for different kinds of digital printing. Label materials and products from Soontomax include more than 100 types of papers and films. Their featured products, such as digital coating labels and clear liner products, give the edge of cost-effectiveness. In Sino-Label, digital coating label materials will be displayed, which are suitable for digital printing like UV, laser, thermal transfer print, electronic ink, aqueous ink-jet ink, etc.





Antac Label Material Co., Ltd.
Booth no.: 2522, Hall 2.1
Antac develops, manufactures and sells PSA label materials. They will bring PSA label materials to Sino-Label, which are made of premium raw materials from famous brands, produced with first-class technique, even glue-coating, superior die-cut and printing performance.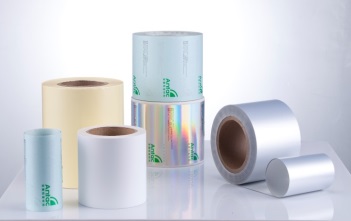 Beijing Langshuo Digital Co.
Booth no.: 2121, Hall 2.1
Langshuo will showcase its "wax-resin TTR", one of their featured products, which is a material suitable for printing a vast majority of barcode labels in the market. This material is eco-friendly, smell-less and harmless to humans, with high resistance to ethanol and friction.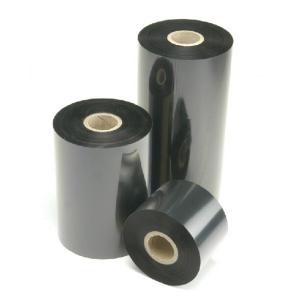 A large number of companies will participate in the show, such as Founder, United Printing, Taiyo Kikai, Weigang, SCREEN, Zhongte, Wanjie, Handway, LUSTER, Haotian, Zhongjing, Nickel, Trojanjet, Chili, Muehlbauer, Daheng, Zhongshan Fuzhou, Lecco, Labellong, Bengraphic, Jingda, Antac, Ako, Label Source, Reborn, Hongsheng, Pulisi, Hengchengxiang, etc (in no particular order). Visitors will be able to identify ideal business partners according to different needs.

Pre-register and Get e-Badge to Join the 4-in-1 Expo
Sino-Label will be held concurrently with Sino-Pack, PACKINNO and Printing South China, occupying ten halls with a total area of 100,000 sq.m. This one-stop information and trade platform covers the entire value chain of printing, labeling, packaging machinery as well as packaging materials and products. Online registration is now open with e-badges being adopted in correspondence with the theme of environmental protection. Registered visitors will enjoy privileges of getting a complimentary show catalogue, priority to participate in conferences and quick admission to the fair.

For more information, please visit:
Website: www.SinoLabelExpo.com
Facebook: @Sino-Label
Twitter: @SinoLabel
LinkedIn: @SinoLabel

-End-

Please send us a specimen copy if you publish this text. Thank you!

Exhibitor Enquiry
Adsale Exhibition Services Ltd.
Overseas - Tel: (852) 2811 8897
China - Tel: (86-755) 2354 7123/7122/7127
E-mail: plp@adsale.com.hk

China Foreign Trade Centre (Group)
Tel: (86-20) 8912 8029
E-mail: liyb@fairwindow.com.cn

Overseas Media/ Visitor Enquiry
Adsale Exhibition Services Ltd.
Hong Kong - Ms. Ivy Chui / Ms. Belinda Leung
Tel: (852) 2516 3363 / 3523
Email: printpack.hkpr@adsale.com.hk

China Foreign Trade Centre (Group)
Tel: (86-20) 8912 8136
E-mail: huangjh@fairwindow.com.cn